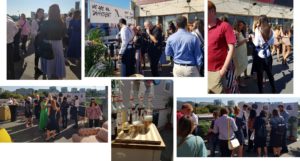 challenge
Convince the guests to try a cup of coffee prepared by the new Philips espresso machines.
solution
4 barista prepared coffee for all guests, highlighting the new espresso technologies.
results
The Philips brand has had very good visibility among guests and public figures. The Philips corner became a place were they could chat and have a coffee.